469 Rescue
Many of the survivors of the sinking of the USS DeHaven DD-469 owe their lives to the rescue efforts of the ships and sailors that accompanied them on that fateful day February 1, 1943.
Most of the severely injured were immediately taken aboard the USS Nicholas DD-449 and put ashore at Lunga Point, Guadalcanal. The less seriously injured were taken aboard the USS Fletcher DD-445 from the two LCT's that plucked the survivors from the water. They too were delivered to Lunga Point.
Below are some photographs of that rescue. Click on any picture for hi-resolution version.
All photos are official Navy photos with thanks to Dave McComb and Earl Faubion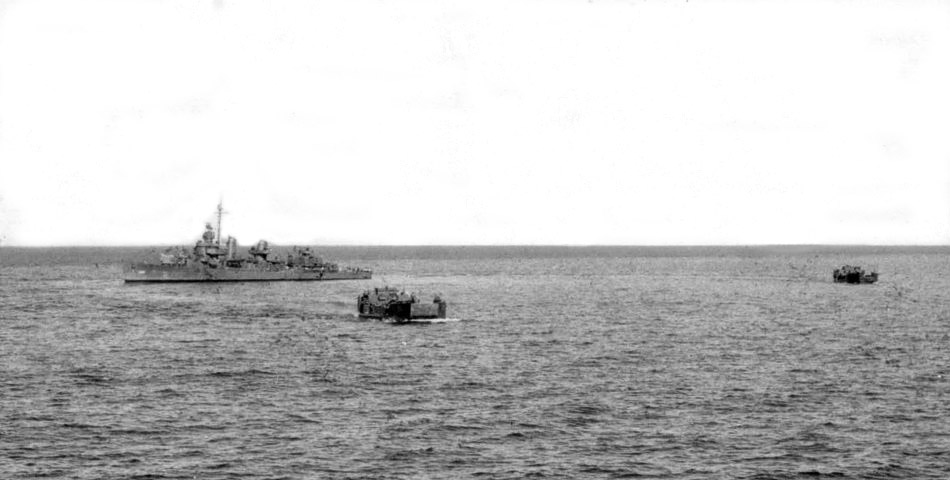 The LCT's begin their rescue with the USS Nicholas DD-449 looking on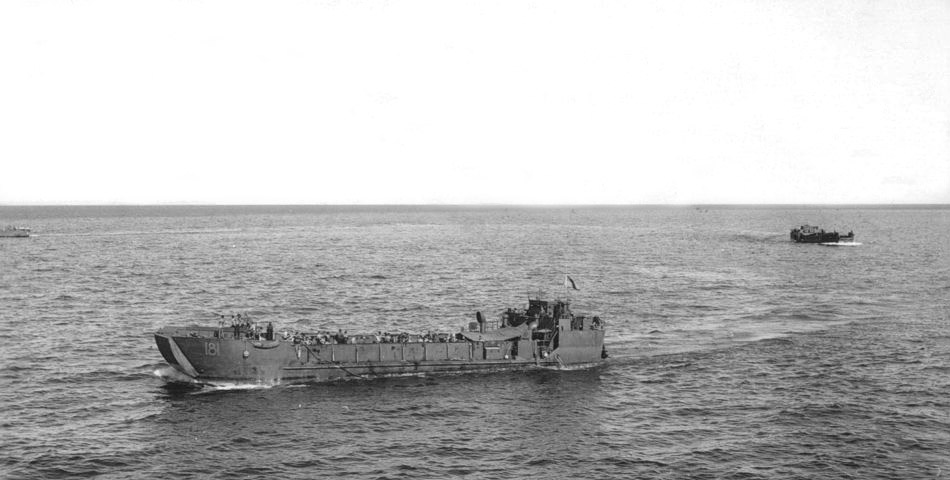 The LCT's now full of survivors swing into position alongside the Fletcher DD-445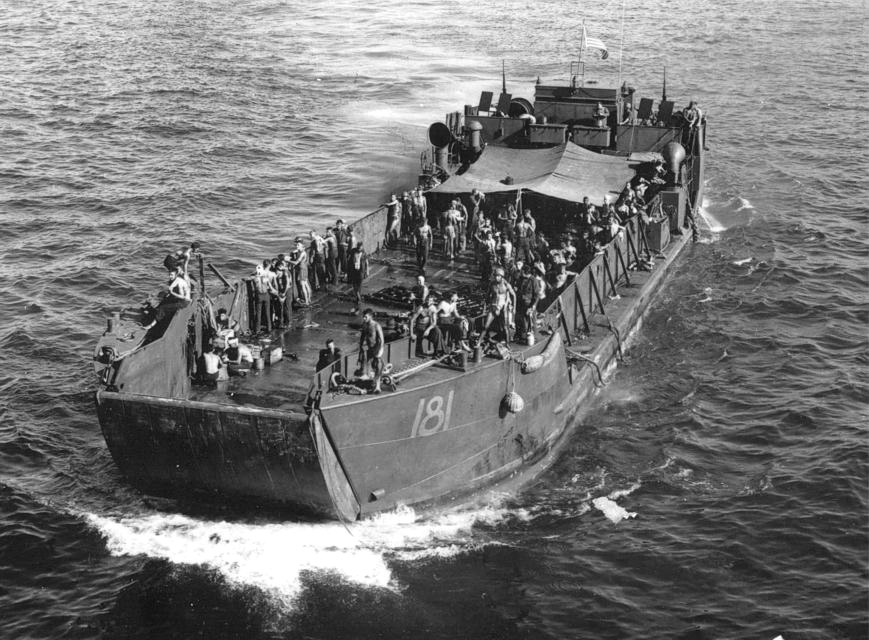 Coming alongside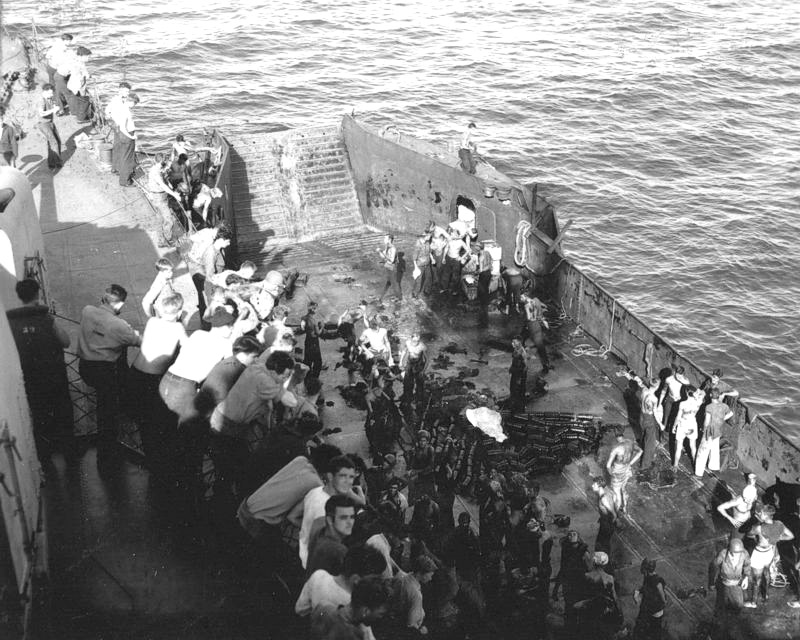 Fletcher crew members look on at the rescued 469 survivors